Annabelle Comes Home
R
for horror violence and terror


Mckenna Grace , Patrick Wilson

-

1 hr. 46 mins.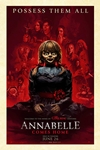 Determined to keep Annabelle from wreaking more havoc, demonologists Ed and Lorraine Warren bring the possessed doll to the locked artifacts room in their home, placing her "safely" behind sacred glass and enlisting a priest's holy blessing. But an unholy night of horror awaits as Annabelle awakens the evil spirits in the room, who all set their sights on a new target - the Warrens' ten-year-old daughter, Judy, and her friends.
Trailer
---
Spider-Man: Far from Home
PG-13
for sci-fi action violence, some language and brief suggestive comments


Tom Holland , Samuel L. Jackson

-

2 hr. 15 mins.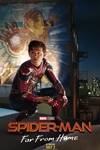 Following the events of Avengers: Endgame, Spider-Man must step up to take on new threats in a world that has changed forever.
Trailer
---
The Lion King
PG
for sequences of violence and peril, and some thematic elements


Donald Glover , Beyoncé Knowles-Carter

-

1 hr. 58 mins.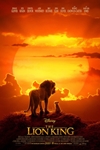 From Disney Live Action, director Jon Favreau's all-new -The Lion King- journeys to the African savanna where a future king is born. Simba idolizes his father, King Mufasa, and takes to heart his own royal destiny. But not everyone in the kingdom celebrates the new cub's arrival. Scar, Mufasa's brother -and former heir to the throne- has plans of his own. The battle for Pride Rock is ravaged with betrayal, tragedy and drama, ultimately resulting in Simba's exile. With help from a curious pair of newfound friends, Simba will have to figure out how to grow up and take back what is rightfully his.
Trailer
---
Fast & Furious Presents: Hobbs & Shaw



Dwayne Johnson , Jason Statham

-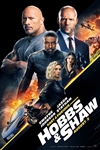 Ever since hulking lawman Hobbs (Johnson), a loyal agent of America's Diplomatic Security Service, and lawless outcast Shaw (Statham), a former British military elite operative, first faced off in 2015's Furious 7, the duo have swapped smack talk and body blows as they've tried to take each other down.
But when cyber-genetically enhanced anarchist Brixton (Idris Elba) gains control of an insidious bio-threat that could alter humanity forever - and bests a brilliant and fearless rogue MI6 agent (The Crown's Vanessa Kirby), who just happens to be Shaw's sister - these two sworn enemies will have to partner up to bring down the only guy who might be badder than themselves.
Trailer
---
Dora and the Lost City of Gold



Isabela Moner , Eugenio Derbez

-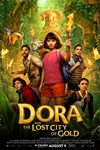 Having spent most of her life exploring the jungle with her parents, nothing could prepare Dora (Isabela Moner) for her most dangerous adventure ever - High School. Always the explorer, Dora quickly finds herself leading Boots (her best friend, a monkey), Diego (Jeffrey Wahlberg), a mysterious jungle inhabitant (Eugenio Derbez), and a rag tag group of teens on a live-action adventure to save her parents (Eva Longoria, Michael Peña) and solve the impossible mystery behind a lost city of gold.
Trailer
---
The Angry Birds Movie 2



Jason Sudeikis , Josh Gad

-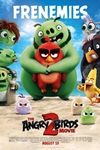 A hilarious all-star cast of new and returning talent are brought together as the flightless birds and scheming green pigs take their beef to the next level.
Trailer
---
47 Meters Down: Uncaged



John Corbett , Nia Long

-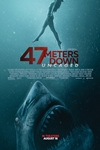 47 METERS DOWN - UNCAGED tells the story of four teens diving in a ruined underwater city, who quickly find themselves in a watery hell as their adventure turns to horror when they learn they are not alone in the submerged caves. As they swim deeper into the claustrophobic labyrinth of caves they enter the territory of the deadliest shark species in the ocean.
Trailer
---